Employers are looking to their brokers for more than ever before, and that includes an online enrollment solution. Whether you use Ease, another platform, or nothing at all, Beere&Purves can help support you and your clients.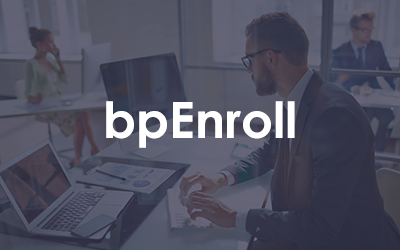 bpEnroll
Free online enrollment, powered by Ease
Available for new groups only
B&P will set up the platform for the group, conduct Open Enrollment, and submit the enrollment information
Online enrollment is not available ongoing*
*Agency can buy an Ease subscription to use ongoing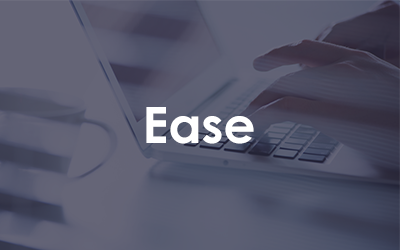 Ease
Access to all of Ease's features like onboarding, ACA compliance, reporting, and more
Assign B&P to groups as needed
Access to B&P's Rate Library
B&P assisted group builds
B&P ongoing maintenance
BrokerPicks subsidy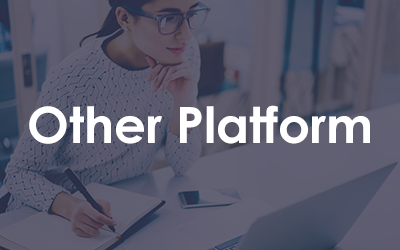 Other Platform
B&P will provide the same support as a paper group
BrokerPicks available for platforms other than Ease
B&P Ease Services
Unlimited group builds for new and renewing groups written through B&P
Ongoing maintenance where B&P will process changes directly with the carrier*
Rate library with all B&P carriers with links to Benefit Summaries, SBCs, Provider & Rx searches
BrokerPicks for each new group with 1 or more enrolling in a B&P medical carrier
Download and complete our Implementation Details Form to get your next group set up by B&P!
Ease Implementation Details Form
Ease Subsidy Example

Visit our BrokerPicks webpage for more information about our BrokerPicks program.
Ongoing Maintenance
Free up you and your team's time by letting B&P handle all of the adds, deletes, changes, and more outside of Open Enrollment.
Services offered on B&P policies
Download applications and submit to the carrier
Mark as processed in Ease
Email the service contact what B&P is processing
Follow up with the carrier to make sure the change was processed
Email the service contact confirming the change was processed
Services offered on non-B&P policies
Download applications and email them to the service contact
If you have an Ease subscription and would like to sign up for B&P's Ongoing Maintenance service, please contact B&P's Online Enrollment Lead, Kate Fountain - 925.296.5494.
Not an Ease subscriber?
While our bpEnroll service can help you with open enrollments for free, there are many benefits to having an Ease subscription, including the ability to manage your groups online throughout the year. Ease subscription costs vary depending on the number of users at your agency and the number of employees of the groups your have on the Ease platform. Please contact your B&P Sales Rep to learn more about Ease and to see if there are any current promotions.
Frequently Asked Questions
What is bpEnroll?
bpEnroll is a free online enrollment service, powered by Ease, provided to Beere&Purves brokers and their enrolling clients.
Who can use bpEnroll?
bpEnroll is available for new groups enrolling members in a Beere&Purves carrier.
What lines of coverage can be enrolled?
Online enrollment is available for lines of coverage with Beere&Purves carriers including Medical, Dental, Vision, Life, LTD and STD. Setup time may be longer due to the lines of coverage and customization of plans.
How long will it take to setup a group for enrollment?
Setup takes approximately 1-2 business days for enrollments including Medical, Dental, Vision and Life plans available through B&P. Setup may extend to 2-4 business days if other lines of coverage such as STD and LTD are also included.
Does bpEnroll offer more than online enrollment?
bpEnroll is powered by Ease which is an online solution to coordinate benefits, payroll, and HR in a single platform.
Do employees still need to print their enrollment forms and sign like normal?
Employees will complete the required questions online with the responses populating the carrier's application. The employee will review the application, confirm accuracy with an electronic signature and submit.
Who should the broker contact for a demonstration of Ease?
If a broker is considering offering Ease to their clients, please Ease at 800.446.3273.
Who should the broker contact to purchase Ease?
Once the broker has decided to purchase Ease for their clients, please contact Ease at 800.446.3273. B&P may be able to provide a subsidy toward your subscription so please mention your relationship with B&P for more details.
Can an employer upgrade on their own?
Employers must obtain access to Ease through their broker. The broker will need to subscribe directly with Ease.
What is the cost?
bpEnroll is a free service to Beere&Purves' broker partners placing new business through our General Agency. If a broker wishes to subscribe with Ease, they will be responsible for the subscription cost. Beere&Purves does provide a subsidy toward the broker's Ease subscription through our BrokerPicks program when a broker submits new business through B&P.
Please see Ease's Pricing page for more information on their subscription tiers.
Who do you contact when your sold group wants to use bpEnroll?
Please contact any member of your Beere&Purves Sales Team. They will forward you the Implementation Details Form to ensure we have all the necessary information to setup your group. We will contact you with all of the pertinent details one the group setup has been completed.
What information is needed to Setup a group for online enrollment?
See the Implementation Details Form for more information.