Our Partners
beere&purves has established strong partnerships with quality health insurance companies and other industry vendors to deliver top-tier insurance products and services to our broker partners and their clients.
Our Products page lists our Carrier Partners products available through beere&purves and What We Do details the many services we provide available to you and your agency for of service you 
Carrier Partners
HR Service Partners

Aetna is determined to set the standard for quality health care coverage, customer service, and consumer health information against which all others will be measured. Currently, three out of four insured Americans are enrolled in some form of managed health care, with many more expected to join them by the turn of the century.
Aetna has the size, product mix, and focus on quality needed to meet their needs. Aetna is a leading provider of managed health care benefits, indemnity health care benefits, dental, pharmacy, vision and group insurance coverage to more than 20 million Americans or about 8 percent of the U.S. population.

The Allied Benefit Suite is a comprehensive benefit solution designed for small and growing businesses that includes Dental, Vision, Life, Disability and a Personal Protection Plan. The Suite offers top of the line coverages with a single point of contact, allowing your clients to get the best coverage they can without the hassle.
The Allied Benefit Suite is available to new and current Delta Dental groups.
At Anthem Blue Cross, they've been helping Californians stay healthy for 80 years. Today, they're California's largest and most experienced managed care company, serving more than 8 million Californians.
Anthem Blue Cross is one of the nation's largest publicly traded managed care companies. Their size, experience, and expertise ensure that for every life there is a plan.

CaliforniaChoice® allows employers with 2 to 100 employees to set a monthly budget for employee health benefits through defined contribution, and offer each of their employees the ability to choose from 7 health plans, PPO, Health Savings Accounts (HSAs), more than 30 different pricing options, Dental, Vision, hearing and wellness including chiropractic and acupuncture, group term life and HR Support – all in one package with one consolidated monthly bill.
Health Plans
Anthem Blue Cross - HMO, PPO, EPO
Health Net - HMO, HSP
Kaiser Permanente - HMO
Oscar Health - EPO
Sharp Health Plan - HMO
Sutter Health Plus - HMO
UnitedHealthcare - HMO
Western Health Advantage - HMO
Ancillary Products
Ameritas Group - Dental, Vision
Anthem Blue Cross - Dental
Delta Dental - Dental
MetLife - Dental
Smilesaver - Dental
VSP - Vision
Assurity Life Insurance - Term Life
Landmark Healthcare – Chiropractic/Acupuncture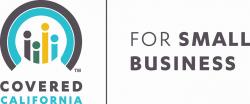 Covered California provides small businesses with 100 or fewer fulltime employees a choice of competitively priced health insurance plans from private insurance companies, so both the employer and their employees can find a plan that fits their needs and budget.

Delta Dental of California is the state's largest dental health carrier, covering 12 million people in their commercial and government programs throughout the nation. Since 1955, as a nonprofit dental service corporation, Delta Dental of California has led the industry in offering innovative programs designed to control costs and ensure quality care. Today, these programs cover more than one in three Californians.
Based in San Francisco, Delta Dental of California currently employs more than 1,900 people, with offices in Cerritos, Fresno, Sacramento and San Diego. Delta is a member of the nationwide Delta Dental Plans Association, which covers more than 32 million Americans and includes the participation of three out of four dentists nationwide.

For over a century, EMPLOYERS® has been providing America's small businesses with cost-effective workers' compensation insurance. With their emphasis on financial stability and fast, efficient claims service, they now serve clients in 31 states. EMPLOYERS® remains focused on keeping America's Main Street businesses not only working, but working safely.

Founded in 1860, The Guardian Life Insurance Company of America is one of the largest mutual life insurance companies in the United States. With over 50 years of group benefits experience, Guardian protects more than 6 million employees and their families at more than 115,000 companies. They offer a full line of employer-sponsored, voluntary and worksite products, with flexibility and services that help companies customize benefit plans to meet their needs:
Dental
Life
Short and Long Term Disability
FMLA / Absence Management
Vision

Health Net is among the most respected health care companies in California. They have an extensive network of more than 35,000 physicians, 600 medical groups and affiliate locations, and 4000 pharmacies - all working together to bring you quality health care.
You can use their DocSearch feature to see if your doctor or medical group is listed in Health Net's extensive healthcare network. At Health Net, they also work hard for you with wellness programs designed to keep you healthy. Through their Quality Initiatives, they strive to prevent illness by offering innovative programs such as health risk assessments, health screenings and disease management.

MetLife, Inc. is a leading global provider of insurance, annuities and employee benefit programs, serving 90 million customers in over 50 countries. Through its subsidiaries and affiliates, MetLife hold leading market positions in the United States, Japan, Latin America, Asia Pacific, Europe and the Middle East.

The Principal Financial Group offers businesses, individuals and institutional clients a wide range of financial products and services, including retirement, investment services and insurance through its diverse family of financial services companies. Principal serves some 16.5 million customers worldwide. Principal Financial Group, Inc. is traded on the New York Stock Exchange under the ticker symbol PFG.

UnitedHealthcare provides a full spectrum of consumer-oriented health benefit plans and services to individuals, public sector employers and businesses of all sizes, including more than half of the Fortune 100 companies. The company organizes access to quality, affordable health care services on behalf of more than 25 million individual consumers, contracting directly with more than 580,000 physicians and care professionals and 4,900 hospitals to offer them broad, convenient access to services nationwide. UnitedHealthcare is one of the businesses of UnitedHealth Group (NYSE: UNH), a diversified Fortune 50 health and well-being company.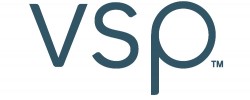 For nearly half a century, VSP has been a trusted advisor in eye care wellness benefits. As the nation's largest provider of eye care coverage, more than one in 10 Americans is a VSP member. As a VSP member, your clients have access to the largest eye care doctor network and all plans provide a thorough eye examination. VSP was one of the first eye care health plans to use stringent National Committee for Quality Assurance guidelines to credential all VSP doctors. VSP's doctor network is so comprehensive, that over 90 percent of members have access to a VSP doctor within 10 miles of work and home.
Visit the BrokerPicks page for more information on this program.